Why I chose homeopathic medicine?
---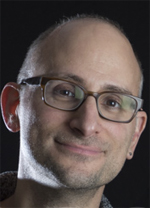 In 1998, just 4 months before I was to be married, I became severely ill. I woke up one morning to find that my legs felt numb and weak and that I was losing mobility in my hands. I immediately saw my family doctor who performed some neurological tests on me and decided to send me to a specialist. This neurologist again performed even more tests on me and then decided to send me to another specialist working out of the hospital. After seeing that specialist and undergoing many more tests including several MRIs, I was labeled and diagnosed as having myelitis; the inflammation of the myelin sheath surrounding my spinal cord. They were unable to ascertain a cause.
After a month of diagnostic tests I was simply told there was nothing they could do for me but to come back in six months for a follow-up. I was devastated that nothing was being done for me and that I was simply sent home in this state. I struggled along for 5 months with very little improvement in my condition.
A friend asked me if I considered seeing a homeopath? I was unfamiliar with that modality and asked her about her experience. She said she had been seeing one for her chronically recurring cold sores. After seeing her homeopath she was free of the cold sores that plagued her constantly. I was open to the idea and decided to make an appointment.
That decision changed my life and my understanding of health and disease. After seeing my homeopath for only three months, I began to recover. I became stronger and my emotional state became one of confidence and hope as opposed to despair. Not only did my neurological symptoms almost completely subside but my asthma and allergies that I suffered with since I was a child, resolved. I was using an asthma puffer for over 15 years every time I played sports or exercised. I also used an antihistamine almost every day during allergy season. After six months I no longer needed my asthma spray or antihistamines. To this day I have not used a puffer or any allergy medication. And all this without any side-effects.
Because homeopathy treats the patient and not the disease and views a patientís health in its totality, my homeopathic treatment helped balance out all my health issues naturally. My body became stronger and I was able to resolve my health problems without the use of suppressive pharmaceutical medications.
I knew that I needed to learn more about homeopathic medicine and that I must help educate others about the medical choices available to them. I therefore dedicated three challenging years to my training at the Toronto School of Homeopathic Medicine (the only Canadian school offering a graduate program in homeopathy to be accredited by the Council on Homeopathic Education).
There are some doctors out there that are beginning to refer patients to homeopaths but much more education and awareness needs to happen. Unfortunately many doctors are trained in medical school to believe that the only form of valuable health care is the one supported by the multi-national pharmaceutical companies. Through my clinical work I have been able to help many people with conditions in which conventional medicine was only able to provide palliation of symptoms. I am proud to be a part of the homeopathic medical community and look forward to helping others rediscover their health and well-being.
**Co-operation and open dialogue between your homeopath and your medical doctor will ensure that you are receiving the best medical care possible.**