JACK GAGLIARDI, Homeopath, Hom, DSHomMed, RCSHom,
Registered Homeopath with
College of Homeopaths of Ontario (Registration #15043)
(416) 832-3448
jack@homeopathyheals.com
Biography
Why I chose homeopathic medicine?
Regulation of Homeopathy in Ontario
---
APPOINTMENTS
Contact Information
Your First Appointment /
Fee Schedule
Testimonials
---
WHAT IS HOMEOPATHY?
Introduction
Homeopathic Medical Philosophy
What is a homeopath?
Health conditions homeopaths treat
---
Homeopathic Prophylaxis
---
COMPLEMENTARY TREATMENTS:
Live Blood Cell Analysis with Nutritional Consultation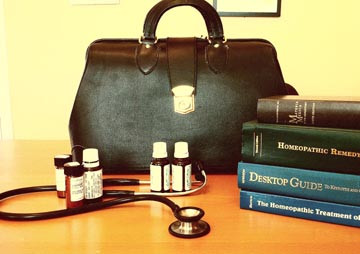 Introduction: What is homeopathy?

Homeopathy is a safe, effective system of natural medicine, used by millions of people worldwide for over 200 years. (READ MORE)

---
Health conditions homeopaths treat

Most diseases, both acute and chronic, are treatable with homeopathy. Homeopathy is a comprehensive system of medicine and treats disorders affecting every system and organ of the body. (READ MORE)

---
To book an appointment

Phone: (416) 832-3448, or
E-mail: jack@homeopathyheals.com

You may also request a Free Consultation:

The Free Consultation can be provided over the phone and usually lasts about 10-15 minutes. During the Consultation, patients can expect to talk about what they hope to achieve in terms of their health and well being, and to talk about what can be done homeopathically to help them achieve their goals.

The purpose of the Consultation is to provide as much information as you need to make the right health care choices.

For your Free Consultation Call: 416-832-3448
Why I chose homeopathic medicine?

In 1998, just 4 months before I was to be married, I became severely ill. I woke up one morning to find that my legs felt numb and weak and that I was losing mobility in my hands. (READ MORE)


What is a homeopath?

Homeopaths provide services that are integrative and complementary to conventional medicine.
(READ MORE)